Paintball is a game of strategy and skill. But it's also a ton of fun. It's safe to assume that you're the best player in your league. You know all of the paintball rules by heart and you've got the most ammunition on hand at all times.
But what about tournament play?
Tournaments for the sport are fast-paced, exciting, and challenging. However, they also require different gear than casual games typically do. If you want to make it past the first round or two without getting eliminated, you should review this list of the five best pieces of gear for tournament play.
1. Empire Axe 2.0 Paintball Gun: Best Paintball Marker
Of course, we have to start with the single most important piece of kit for anyone looking to compete: the marker. When looking for the best one, you first have to decide what kind of gun you want to use.
Do you prefer mechanical paintball guns or electric paintball guns? Would you like your marker to be a fully automatic paintball gun? These are important questions when picking out your weapon.
In our opinion, the Axe 2.0 by Empire Paintball is the best gun for tournaments. It's externally serviceable, which makes it easier to keep in the action, and provides consistently reliable performance.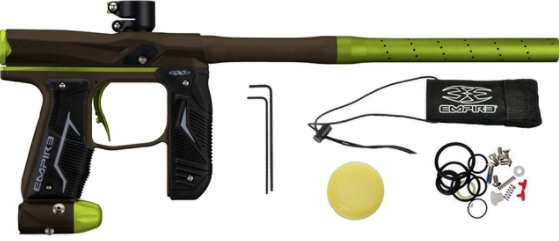 2. HK Army High-Capacity Pods: Best Paintball Gun Accessories
A gun is useless without ammo, and proper tactics require you to carry it in a manner that is practical and efficient. With HK Army High-Capacity Paintball Pods, you can carry up to 165 balls in each lock-lid, push-button pod system.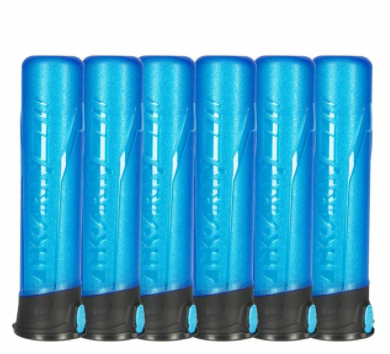 However, we have to give an honorable mention to a close runner-up for best paintball accessories. In the name of easier, more efficient carrying systems, you should also consider a reliable pod harness as well.
3. HK Army CRASH: Best Paintball Chest Protector
Protective gear is vital for a serious competitor. Getting knocked out of a round or game is preferable to being knocked out of a competition.
With this HK Army CRASH Chest Protector, you can protect yourself better and more comfortably due to enhanced, high-impact performance. Minimize recovery time between tournaments with lightweight, breathable materials and dual-layered padding.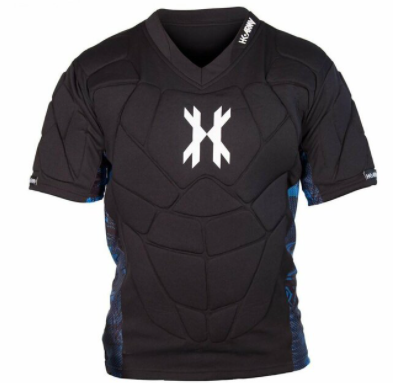 4. Empire EVS Lens: Best Paintball Mask Replacement Lens
Continuing in the spirit of paintball protective gear, you can forget about your eyes. Ideally, masks should protect your eyes from UVA and UVB radiation in addition to the paint.
The best replacement lens is the Empire EVS Thermal Lens. It provides 100% protection against UVA and UVB rays, provides a 270-degree field of vision, and is both scratch-resistant and anti-reflective. The thermal barrier reduces fogging, which minimizes your exposure on the battlefield.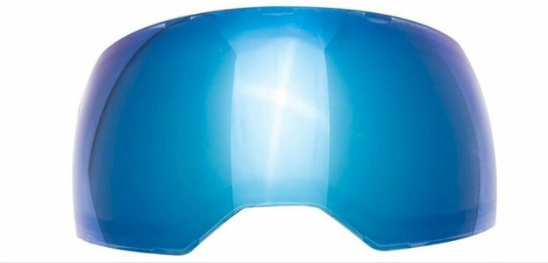 5. Dye Discovery: Best Paintball Gear Bag
Finally, you've stocked up on tournament gear, but how do you plan to haul it all to the warzone? The best paintball equipment bag should reduce strain while making it easy for you to stay organized.
Everyone knows that Dye paintball guns are some of the best, but their Discovery Rolling Equipment Bag doesn't get enough attention. For starters, it provides 1.5L of storage space in a heavy-duty and smooth-rolling package.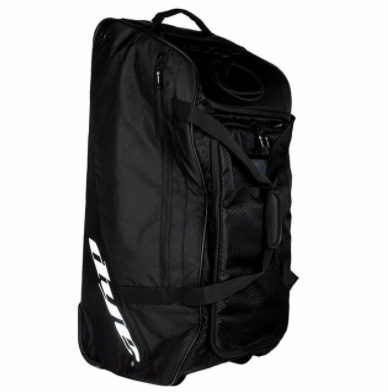 The oversized wheels maximize clearance, while the reinforced bottom of the large main compartment increases durability. The lid even comes with two compartments for you to sort between clean and dirty equipment which makes it great for organizing.
How to Find the Best Paintball Gear for Tournament Play
You could say that the tournaments are decided before they even begin. Each battle may differ from the last, but if you can reduce the number of variables, you increase the likelihood of victory.
At TradeMyGun, we're more than a paintball store online – we're passionate about the sport – so we recognize that this may seem like a lot to take in. There's no shortage of paintball gear for sale, after all. If you want to know more about the best pieces of gear for tournament play, contact our team today.